Producers
AMI houses many of the music industries most extraordinary producers and writers. Combined, to date, they are credited for more than 100 million albums. Well versed in every genre, AMI has become a household name for creating the right sound for each project, catapulting the music to an elite level and guiding artists to their full potential.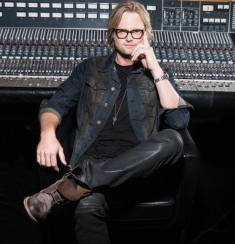 Biography
Creating the soundtracks of our lives, Adam Anders and Anders Music Inc have sold more than 70 million albums and created the music for some of the most successful major motion pictures and television shows in history. His songs have broken music chart records and his work has earned him 4 consecutive Grammy nominations, 2 People's Choice Awards, 2 Golden Globe Awards and an ARIA Award. He has an unparalleled track record of writing and producing top-notch tunes for both established artists and up-comers including Cee-Lo, Jonas Brothers, Miley Cyrus, Selena Gomez, Demi Lovato, Backstreet Boys, Clay Aiken, Sheryl Crow, Steven Curtis Chapman, Jesse McCartney, CeCe Winans, Nick Lachey, Ashley Tisdale and The McClymonts. His music can also be heard on many major motion pictures, movies made for television, and television shows including, Glee, Disney's High School Musical 3, The Young Victoria, Cheetah Girls 3, Evan Almighty, The Wedding Planner, Rugrats In Paris, Camp Rock and Camp Rock 2, Hannah Montana, and Starstruck to name a few. Anders served as the Executive Music Producer for the Warner Brothers Film "Rock Of Ages" film and soundtrack, a project whose Original Score is by Anders and Peer Astrom, All songs were produced by Adam Anders and Peer Astrom. The film and chart topping soundtrack features performances by Tom Cruise, Mary J. Blige, Russell Brand, Julianne Hough, Alec Baldwin, Diego Boneta and Malin Akerman, all crafted by Anders. Rock Of Ages remained as the #1 soundtrack on the charts for over five weeks and sold almost 200,000 copies in its' first month of release. Anders also received a Grammy nomination for "Best Compilation Soundtrack For Visual Media" for the album. Anders role as Executive Music Producer for FOX-TV's wildly popular television show "Glee" resulted in over 218 million singles and over 12-million albums sold worldwide, Platinum Certifications for Glee Albums Vol. 1 & 2 and a record breaking 18 singles in the Top 100 on iTunes at the same time. Thanks in large part to Anders, the cast of "Glee" has passed the Beatles for most appearances among non-solo acts in Billboard's more than 50-year history and at 123 Singles. "Glee" now holds the record for the most single entries on the Billboard Hot 100 chart, exceeding Elvis' 108. Outside of the recording studio, Adam and his wife Nikki have created and are building an independent Media business that incorporates Film, Television and Music. Anders Media Inc is developing original content for Film and TV (both scripted and reality) and while independent is working with several major Film Studios and TV Networks, project by project; DeepWell Records releases music by Shane Harper and Caitlin Crosby, distributed by Warner Music Group and their music publishing arm Bump Into Genius Music is a fast growing independent representing Shane, Caitlin, Ben Burgess, Zac Poor and Windy Wagner.
Adam's Twitter Adam's Facebook
Selected Discography
Glee (Fox)
Executive Music Producer
-All 100+ Episodes
-10 Millions Albums Sold Worldwide
-25 Million Singles Sold Worldwide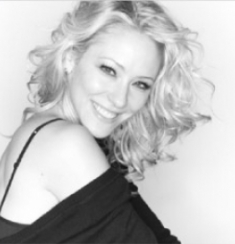 Biography
Award-winning recording artist and songwriter, Nikki Anders (née Hassman), has spanned the gamut from recording artist (solo, duo, 4 member vocal group) to songwriter, to producer, to record company and music publishing company owner. Working with many different musical styles, Nikki has written, performed or produced for many major motion pictures and television shows, including the FOX television hit Glee; The Glee Project; Hannah Montana, the Movie; Hannah Montana 4; High School Musical 3; Cheetah Girls One World; the Jonas Brothers' films, Camp Rock and Camp Rock 2; Starstruck; Princess (Disney/ABC Family); Evan Almighty; Back To You; K-Ville; The Wedding Bells; Fashion House; Wicked Wicked Games; The Young Victoria; Dawson's Creek; The Wedding Planner and Rugrats In Paris. Anders' songs have sold over 25 million records for musical acts Miley Cyrus, Jonas Brothers, Demi Lovato, Selena Gomez and the Scene, Backstreet Boys, Clay Aiken, Sheryl Crow, Billy Crawford, Sinead O'Connor, Ashley Tisdale, Avalon and Room For Two. Her hit singles include Miley Cyrus' "Hoedown Throwdown", which peaked at #3 on iTunes, and "Send It On" featuring Disney's biggest stars on their 2010 "Friends For Change" project, which hit #5 on iTunes and the top 20 in Billboard's Hot 100. She also wrote the song "Trackin'" which spent 25 weeks in the top 5 Singles charts. Sheryl Crow's song "All Kinds of People", which Nikki co-wrote, was included on the Grammy winning album "Thanks & Giving All Year Long" and the proceeds benefited St. Jude Children's Research Hospital. Most recently her time has been dedicated to Golden Globe-winning hit TV series Glee, where her voice is the 'secret weapon' for music producer Adam Anders when recreating each song, and as a mentor and vocal producer for the Oxygen hit The Glee Project. As a vocalist and vocal arranger on 90% of all Glee songs and it's soundtracks, the show's musical performances have been a commercial success with over 21 million singles and over ten million albums sold worldwide. Nikki also wrote one of Glee's first original songs, "Get It Right", an emotional ballad sung by Lea Michelle which reached #2 on iTunes sales chart. In 2009, the Glee cast had 25 singles chart on the Billboard Hot 100, the most by any artist since The Beatles in 1964. In February 2011, Glee surpassed Elvis as the artist with the most songs placed on the Billboard Hot 100 chart. At the tender age of twelve, Nikki left her native rural township of Waverly, Iowa to train as a gymnast for the US Olympic Gymnastic team. Feeling the need to follow her true love for music, Nikki decided to forgo her Olympic pursuit and move to Nashville to pursue a musical career. Within a year and a half she was signed as a member of Avalon, a vocal harmony group, which recorded albums "Avalon" and "A Maze of Grace." Combined, these albums sold over 1.5 million copies earning eight #1 singles, and garnered industry honors, including three Dove Awards, one being New Artist of the Year. She spent two years of solid touring during her tenure, including two arena tours. Honing her talents as a songwriter, Nikki was subsequently signed by Tommy Mottola to Columbia Records as a solo artist where she met another aspiring songwriter, Adam Anders. Their career together began when Nikki and Adam co-wrote and recorded several songs that found their way into soundtracks for the film The Wedding Planner and the television show Dawson's Creek which had over 3 million sales. The two would soon join forces to create the group Room For Two. In 2008, the couple released the #1 most requested song on Gospel Music TV and received a Dove Award nomination for Contemporary Gospel Recorded Song of the Year for "Be the Miracle" and "Roots Before Branches" which were featured on the ABC Family movie Princess, and was a top 15 AC radio single. Nikki and her husband, Adam Anders, formed their own production company, Anders Music, Inc. in 2005. AMI has grown into a full service entertainment corporation with record company, music publishing, management, and television divisions. Nikki and Adam's love for music and those who make it is the driving force behind all of their diverse ventures.
Nikki's TwitterNikki's Facebook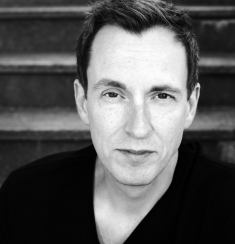 Biography
A long time collaborator with Adam Anders, 3 time GRAMMY nominee Peer Astrom was off to a kick start in his career in 2001, when the first song he ever wrote ended up on Celine Dion's "A New Day Has Come", selling a total of 10 million copies. Other artists would soon follow; Madonna, Christina Aguilera, Miley Cyrus, Enrique Iglesias, CeeLo Green, Cyndi Lauper, and Mary J. Blige to name a few. In late 2008, Peer was asked to produce a couple songs for a TV-show pilot; that show was "Glee". The show went on to become an integral part of pop culture, nominated for more than 190 awards, including 3 GRAMMYs. It garnered more than 71 other awards including Emmys, Golden Globes and People's Choice Awards. Sales have exceeded 45 million singles and 12 million albums. With 207 singles on the Billboard Hot 100, and 3 No.1's on the Billboard 200, the success is unprecedented.
Willy Beaman is a Critically Acclaimed Music Director & Producer from Boston, MA. He's worked with Nicki Minaj, Demi Lovato, Babyface, Kelly Rowland, Nico and Vinz, Macy Gray, Greyson Chance, Cody Simpson, Chris Mann, Cheyenne Jackson and many more...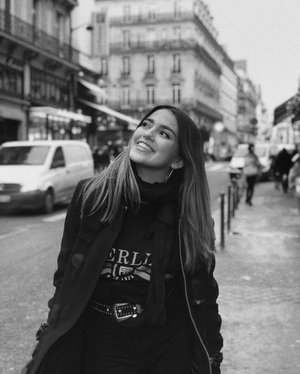 Maia is an Argentine-american singer, songwriter, and actress. Growing up in such culturally-rich cities like Boston and Buenos Aires alongside her mother being a renowned musician, she was always surrounded by music. At the age of 8 she started playing classical and contemporary piano and hasn't stopped since. She started off recording jingles, voiceovers and shooting commercials in Buenos Aires. As she grew up, she started studying music theory, guitar, theatre, and dance to enrich herself as an artist. At age 15, she attended a 5 week program at Berklee College of music which she excelled at, landing a scholarship.
To contact our publishing team about future writers or other inquiries please email:
info@deepwellrecords.com